How to Get a Tree
Choose your tree
See descriptions and photos below.
Pay online
We are using PayPal. You do not need an account.
Note: Limit 4 trees per household (businesses and multi-family residences may contact us for larger orders).
Pick up


TreeKeepers Day 9am-noon, John Hendry Park, Trout Lake Community Centre.
Trees are sold in small to medium pots which can be carried by hand, in a backpack or bicycle trailer. You may also take these trees on the bus (tell the driver we said so). Any trees not picked up at your selected distribution event will be forfeited, so mark your calendar.
DEADLINE FOR ORDERS IS FRIDAY SEPT. 26 AT 10:00am
Choose your pickup location:
Acer circinatum
Vine Maple
Price: $10

A beautiful shrub or multi-stemmed tree native to our region. Resembles a Japanese maple with twisted, spreading limbs and almost circular leaves which turn red or yellow in fall. Good in open spaces or semi-shady areas. The lower limbs may be pruned as desired. Among other uses, First Nations people boiled the bark to make a tea for colds.
Malus domestica
'Red Cameo'
Cameo Apple
Price: $10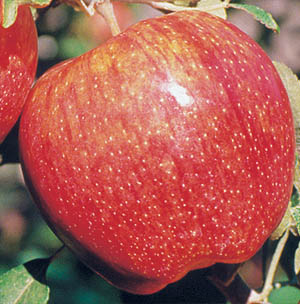 SOLD OUT
A variety of Cameo, this new introduction features attractive colour and a crisp, sweet-tart flavour. The tree is vigorous and a hardy producer. The apples also store well.
Calycanthus floridus
Common Sweetshrub
Price: $10
SOLD OUT
Known for its alluring scent as a bush, Common Sweetshrub may be pruned to a single stem to grow as a small tree. It typically gets 2.5-3m tall and wide, and is an attractive addition to the garden or balcony in any form. While appreciated for the look of its deep purple flowers from May into early summer, its crowning achievement is the aroma which some have likened it to a combination of strawberries, pineapple and banana. Calycanthus oil is an ingredient in some perfumes, and the leaves and bark are also fragrant.