How to Get a Tree
Spring Distribution Online Sales Are Now Closed, Thanks for Your Support!
Acer circinatum
Vine Maple
Price: $10

SOLD OUT
A beautiful shrub or multi-stemmed tree native to our region. Resembles a Japanese maple with twisted, spreading limbs and almost circular leaves which turn red or yellow in fall. Good in open spaces or semi-shady areas. The lower limbs may be pruned as desired. Among other uses, First Nations people boiled the bark to make a tea for colds.
Fraxinus latifolia
Oregon Ash
Price: $10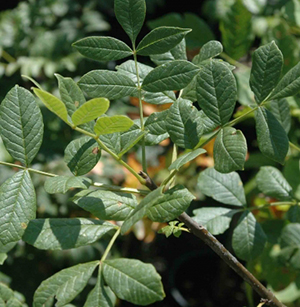 SOLD OUT
Native to the Pacific Northwest (and down to central California), the Oregon Ash is found in nature near streams, so it does well in areas with moist soil conditions. A medium-sized tree, at maturity it may get up to 25m tall.
Pinus flexilis
'Vanderwolf'
Limber Pine
Price: $10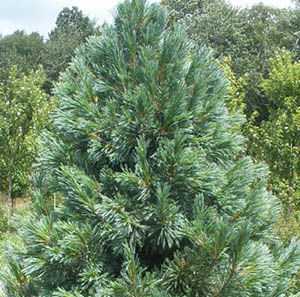 SOLD OUT
Soft green-to-blue evergreen needles with a distinctive twisting form, a youthful narrow habit and vigorous growth make this selection of Limber pine ideal for a coniferous, vertical accent point in the garden. Does best in full sun and is drought-tolerant once established. An excellent choice for patio planters and large containers.
Picea omorika
Serbian Spruce
Price: $10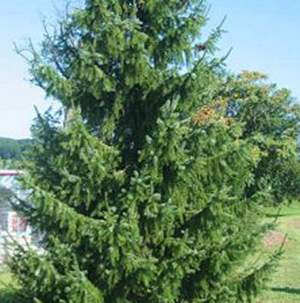 SOLD OUT
One of the most attractive evergreens. Native to western Siberia, this is a narrow, pyramidal, spire-like tree with pendant branches that ascend at the tips. The flattened bright green needles have silvery undersides. Great for a garden focal point.
Malus fusca
Pacific Crabapple
Price: $10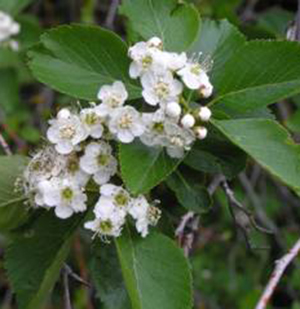 SOLD OUT
A small tree or shrub native to our region. The Pacific Crabapple has been an important food source for many coastal First Nations people and is still gathered in the wild today. In spring it has fragrant white blossoms which are attractive to bees. The fruit ripens in late summer. Although small and tart, they can be eaten off the tree, but many prefer to cook them into delicious such as a jam.
Ginkgo biloba
Ginkgo
Price: $10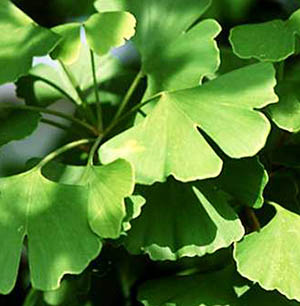 SOLD OUT
A dinosaur tree, the modern ginkgo is remarkably similar to fossils dating back 270 million years. The national tree of China and the official tree of Tokyo, it has long been cultivated in Asia and some spectacular specimens still found on temple grounds are more than 1,000 years old. Gingkos are slender and sparsely branched at first, eventually growing 20-30m tall. In autumn the yellow leaves are striking.
Acer palmatum
'Sango-kaku'
Coral Bark Japanese Maple
Price: $10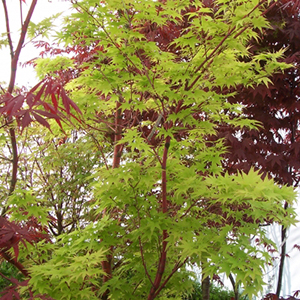 SOLD OUT
One of the most desired types of Japanese maple for its winter interest. The bark on the new twigs turns bright coral red after the leaves drop, making an interesting focal point in the winter garden. Leaves emerge in April yellow-green before turning red and orange in early summer. Does best in partial sun away from drying winds.
Oxydendron arboreum
Sourwood
Price: $10

SOLD OUT
Medium-sized tree with white, urn-shaped, fragrant flowers in early summer. A favourite of butterflies, Sourwood is a host for butterfly larvae and is said to help bees produce delicious honey. It really comes into its own with a stunning autumn display of yellows, reds and purples.
Picea glauca
Rainbow's End
Rainbow's End White Spruce
Price: $20
SOLD OUT
An ideal choice for a balcony container or small yard, the Rainbow's End White Spruce features a conical shape maturing into an attractive tree about 2 meters tall. It earns its name with the new flush of growth in spring and again in summer, a strikingly bright spray of yellow-green resembling tiny points of light. A great choice for some green colour year-round mixed with the bonus of bright lights twice a year. colour year-round. It does well in well-drained soil and full sun, but can tolerate some shade. Price of $20 includes pot and saucer.
Picea pungens
Baby Blue
Baby Blue Colorado Spruce
Price: $20
SOLD OUT
Favoured for its classic Christmas tree shape and the attractive blue cast of its needles, Baby Blue Colorado Spruce can be grown as a container plant or out in the yard. It is smaller than the typical Colorado Spruce, eventually reaching a height of about 10 meters. Restricted to a pot it makes a nice patio addition about 2.5 to 3 meters tall. Colorado Spruce are native to the Rocky Mountains and prefer well-drained soil and full sun, but can tolerate partly shady conditions. Price of $20 includes pot and saucer.
Apples
Plant apple trees in a sunny, well-draining location to get the best fruit. Most apples need another type blooming nearby for cross-pollination. If you have room for just one you can try grafting different varieties onto the same tree or convince your neighbour to plant apples too.
Malus domestica
'Ginger Gold'
Ginger Gold Apple
Price: $10
SOLD OUT
The best of the early goldens, Ginger Gold has all the qualities of Golden Delicious but ripens six to eight weeks earlier. It can be picked green, just as color begins to turn, and will ripen to an attractive yellow color. It has a sweet, tangy flavor and firm, crisp flesh.
Malus domestica
'Red Cameo'
Cameo Apple
Price: $10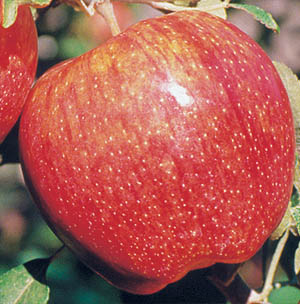 SOLD OUT
A variety of Cameo, this new introduction features attractive colour and a crisp, sweet-tart flavour. The tree is vigorous and a hardy producer. The apples also store well.
Malus domestica
'Liberty'
Liberty Apple
Price: $10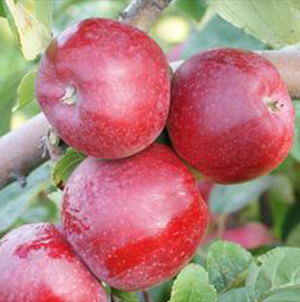 SOLD OUT
A variety tolerant to many apple diseases. Liberty produces a medium-size apple, sporting brilliant red color over yellow. The flesh is pale yellow and juicy.
Malus domestica
'Red Jonaprince'
Red Jonaprince Apple
Price: $10
SOLD OUT
Large size and excellent flavour of its parent, Jonagold Prince, plus the advantage of better storage and flavor keeping qualities. The deep red hue shows on all the apples (even shaded fruit) at the same time and in many cases the coloring comes earlier than on other strains of Jonagold.
Malus domestica
'Crimson Gala'
Crimson Gala Apple
Price: $10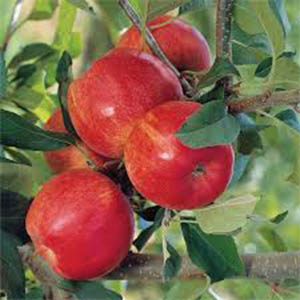 SOLD OUT
A sport of Royal Gala, Crimson Gala has a brighter, fuller red color with the characteristic striping of its parent. Fruit is medium sized, sweet, and juicy.
Plums
Plant plums in sunny, warm locations in soil that drains well as they don't like "wet feet". Plums tend to be exuberant growers with big yields in good years – you may need to reduce fruit early in the season
Prunus salicina
'Santa Rosa'
Santa Rosa Plum
Price: $10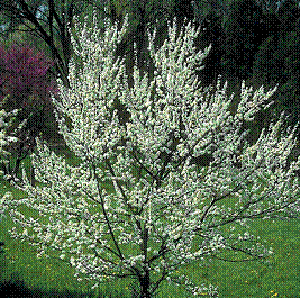 SOLD OUT
Beautiful, large, red fruits with gold flesh. This big producer bears sweet plums that are delicious when eaten fresh, cooked or canned. The tree is vigorous, easy-to-grow and heat-tolerant. Ripens in mid July. Self-pollinating.
Prunus somestica
'Early Italian'
Early Italian Plum
Price: $10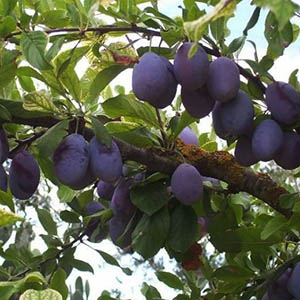 SOLD OUT
Medium-sized oval blue fruit excellent for eating fresh or preserving. This prune plum ripens 10 days to two weeks ahead of regular Italian. European plum trees are larger and more erect than Japanese types such as Santa Rosa.
Figs
Fig trees do best in microclimate pockets that maximize light and heat. Near the south face of a building which reflects the summer sun is a good choice. In a good year fig trees here can produce an abundant crop of sweet, juicy, tender fruit. In a very good year there may be enough sun to encourage a second crop later in summer. Even in a cool, wet year the trees put out an exuberant array of large iconic leaves which may help growth and fruiting in later years.
Ficus carica
'Brown Turkey'
Brown Turkey Fig
Price: $10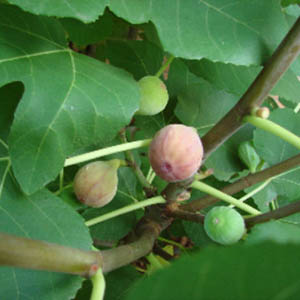 SOLD OUT
Brown Turkey figs have a reddish-brown skin with strawberry coloured flesh. In a good year with plenty of sun and warmth they will produce two crops, a breba crop (fruit that overwinters as a pea-sized embryo and matures to a ripe size the following year) in late spring and a main crop later in summer.
Negronne Fig
Negronne Fig
Price: $10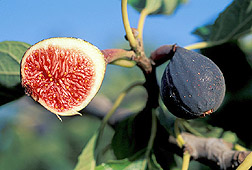 SOLD OUT
Some aficionados say the Negronne, also known as Violette de Bordeaux, has the sweetest and darkest red flesh of any fig. A ripe Negronne spread on toast has been likened to raspberry jam. The leaves are an attractively rich green and the tree is a natural dwarf, making it an excellent natural choice for a container.
Ficus carica
'Peter's Honey Fig'
Peter's Honey Fig
Price: $10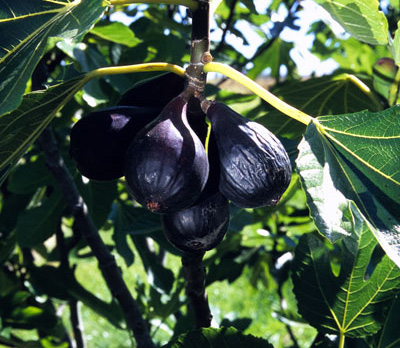 SOLD OUT
Peter's Honey Fig trees grow in a relatively compact shape, making them a good choice for containers (although you can control the size of any fig tree with pruning). The fruit has greenish gold skin and the taste, some say, rivals honey for a sweet deliciousness.
Ficus carica
'Desert King'
Desert King Fig
Price: $10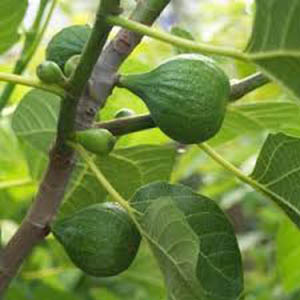 SOLD OUT
Some growers believe Desert King is the best choice for our region as it produces a reliable breba crop, although no main crop later on. The figs have green skin and pink flesh and taste great.