Want to help green the city and get a great deal? Bring home a tree!
TreeKeepers is a Greenest City 2020 program encouraging residents and businesses in Vancouver to plant trees. Together we can help grow the urban forest and improve the environment.
The first step is choosing a tree that's right for your space. Go to the Get a Tree page to order today (supplies are limited). All trees $10 only.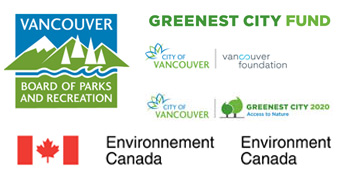 How to Plant a Tree in Two Minutes and 22 Seconds
How to Plant a Tree in two minutes and 22 seconds.
Did you just buy a container tree? This will help you get it into the ground and off to a great start.
Click For More Videos
What's Up
Get ready! Order are now being taken for Spring 2014. The first distribution events are on March 29 (for fruit trees only) with more dates for all trees in April/May. But don't wait. Last year stocks sold out early. For a full list of pick-up dates and locations, and to make your purchases, visit the Get A Tree page.
Win the TreeKeeper School of the Year contest
Your school can be awarded TreeKeeper School of the Year AND win a prize when your students buy the most trees this spring. Remember to identify your school at checkout. Prize awarded on Earth Day, April 22nd, 2014.
Interested in helping out? Help distribute trees at an upcoming event! Email info@treekeepers.ca